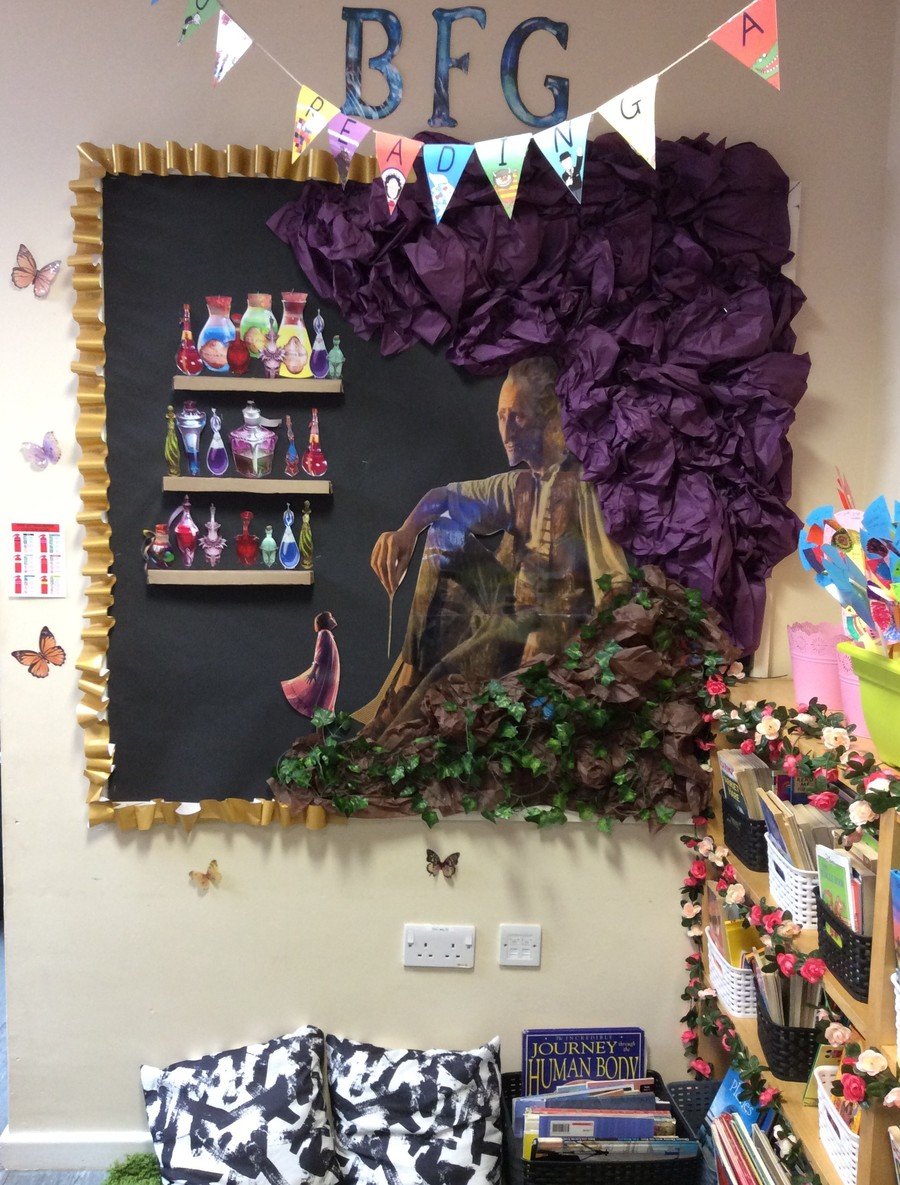 Birch 3RP
Welcome to Birch 3RP's class page!
The adults who work in our class are Miss Patel and Mrs Huggins.
Our class novel is:
The BFG by Roald Dahl.
We have loved making Snozzcumbers and Frobscottle using the BFG'S recipe. Although the Frobscottle didn't make us whizpopple, we definitely
will not be drinking it again!
Some important bits you need to know:
Our indoor PE day is Friday for which the kit is a white t-shirt and black shorts
Our outdoor PE day is Wednesday for which the PE kit is a white t-shirt, tracksuit/jogging bottoms, a jumper and outdoor PE trainers
On Wednesdays, we may also take part in an outdoor learning session, therefore, suitable footwear and jackets must be worn.
Homework is sent home each Friday and is due back in by the following Wednesday.
Spellings are also sent out on a Friday and are tested the following Friday.
Please practise them at home as often as possible.
Practising times tables at home will also be super helpful! Please try as much as possible to access TT Rockstars. It is a brilliant way of improving the children's times table proficiency as well as having loads of fun! Below is the link for TT Rockstars:
Reading should be done at home at least 3 times each week and recorded in reading logs. Remember to bring your reading log in at least once a week so we can keep track of how often you are reading. As soon as you have finished your book, make sure to hand it in so we can give you a new one. Children who read at least 3 times a week, every week, are invited to a special party after school once every half term. Could you be at the first one?
Thank you!
Weekly Learning
Maths - Our maths focus for this week is practicing arithmetic style questions.
English - In our English lessons this week we will be writing our unaided piece based on Billy's Bucket. We will be editing our writing on Thursday to up level our writing.
Spring Term
Topic - This term we will be learning all about the Palaeolithic, Mesolithic and Neolithic periods and understanding how early humans survived. We will also be studying about the Stonehenge and cave art, before we move on to creating Stone Age tools and jewellery.
Science - This term we will be learning all about Rocks and soils, with a focus on igneous, sedimentary and metamorphic rocks.