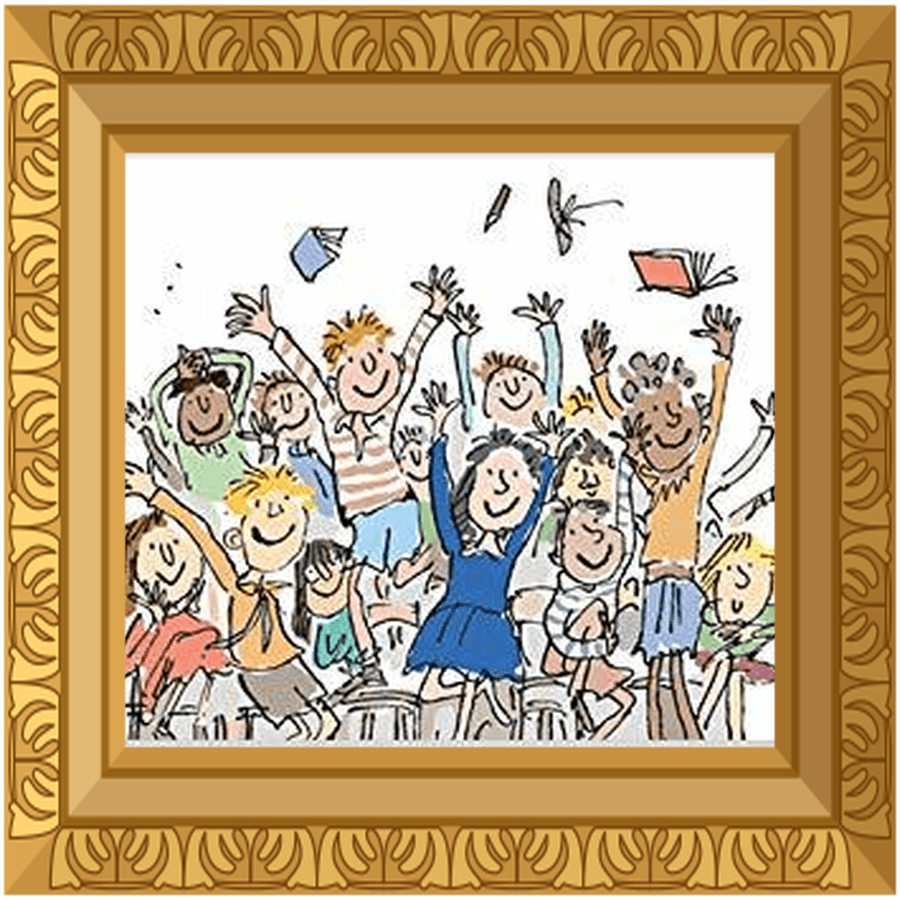 WELCOME TO HAZEL 4
The adults who work in this class are
Teacher: Mrs Sommerville
ETA: Mrs Cromack
Our Vision Statement
We are positive and determined, respectful and polite. We make the right choices, believe in ourselves and aim to be the best we can be whilst having lots of fun!
General Information
P.E
Monday's and Fridays
Please make sure your child has their kit on Monday morning for the week and that your child has got the correct kit,
weather depending P.E could be indoor or outdoor. Trainers will be needed for outdoor.
Please make sure your child has a water bottle in school to be able to hydrate after exercise.

Homework and Spellings
These will be given out on Fridays and needs to be handed in the following Wednesday.
Spelling test will be every Wednesday.
TT Rockstars
Reading - three times per week
Monday to Monday - please can this be completed and your child's log signed three times by an adult in this one week period.
Class Novel
Our class novel is 'The Witches' by Roald Dahl:
Hazel 4 will be reading this novel together and completing
tasks and comprehensions for each chapter.

Open door policy
We have an open door policy on Wednesday's so please feel free to come and see us then. If this isn't convenient then please arrange an appointment.
Rewards
In Hazel 4 we give rewards weekly for effort and improvement aswell as attainment. Rewards are also given for children showing the school core values of;
Friendship, Endurance, Peace, Justice, Compassion
This week's learning
Spring term
Week beginning Monday 25th March 2019
English
In English this week we will be starting our next unit on writing instructions. Children will be researching using various types of instructions and then creating their own.
Maths
In Maths this week we will be starting to explore Area, we will start by looking at the area of shapes and what this means.
We will then move onto how to work out the area of different shapes and how we can use these calculations in everyday life.
Science
In science this half term we will be looking at teeth, eating and the digestive system.
Teeth: Children will be learning about the different types of teeth, how many teeth we have and their uses and how to clean their teeth properly and the importance of healthy eating.
Food Chains: Children will be learning about the Ecosystem and how this effects food chains. They will be looking at consumers and predators with food in different habitats.
Digestion: We will investigate the digestive system the different parts and their functions. This will be followed by an experiment to
make our own digestive system.
Topic
This half term our topic will be the Egyptians. We will start off by looking at the history of Egypt, we will learn about mummification, the gods, the creation story, canopic jars and their purposes, followed by the geography of Egypt. We created our own Egyptian scenes as a home project. As a class project we have made a life size model of the boy King 'Tutankhamun'.
Children had a wonderful time dressing up and visiting the theatre to see 'Horrible Histories' Egyptians.