We Are Oak 4! Endurance Peace Compassion Friendship Justice

Welcome

to

Oak

4
The adults who work in this class are
our Class Teacher Mr Nicholson and our ETA Mrs Wood
Our Vision Statement
In Oak 4 we believe that learning is magical. We carry out tasks with maximum effort and minimum fuss. We strive to be the best versions of ourselves through living by our school's core values and being Respectful, Ready and Safe.
Termly Greeting
I would like to extend a warm welcome to my new class of children and their parents/carers. Please use this page as a useful source of information about our school. Mrs Wood and I simply can't wait to start making learning 'magical' for the children in Oak 4 and I am looking forward to all the wonderful activities we will be getting up to over the course of this Term.
General Information
Our P.E days are Monday and alternate Fridays
Please make sure your child has got the correct PE kit, weather depending PE could be indoor or outdoor, Trainers will be needed for outdoor PE.
Homework will be given out on a Friday and is expected to be complete by the following Friday. Homework will include reading 3 times per week and recorded in a reading log. Spellings covered in class must be learned and recorded and multiplication tables which can either be accessed via TT Rockstars or pupils may take a sheet of multiplication tables home with them if they do not have access to this at home.
We have an open door policy on a Tuesday so please feel free to come and see us then. If this isn't convenient then please arrange an appointment.
This week's learning - Week commencing 11/11/19
English: In English this week, we will be continuing our topic of persuasive writing. Pupils will be persuading a particular target audience to visit Flamingo Land. Pupils will be using an array of techniques such as intriguing questions, exaggeration and creating tempting descriptions. .

Maths: In Maths this week we will be continuing our focus on measure. Pupils will be measuring the perimeter of four sided shapes moving onto compound shapes later in the week. Pupils will be diving into a range of problems solving questions to challenge their understanding.
Autumn Term

Science: In science this half term we will be looking at materials and their properties.
History/Geography: This half term our topic will be Vikings. We will be looking at where the Vikings travelled from, their lifestyle and the impact that they made on the countries they invaded.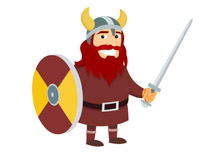 Computing: We will be looking at Online Safety, learning all about phishing scams, computer viruses and plagiarism, as well as healthy screen time.
RE: This term our topic is going to be focusing on how important events are recognised in different faiths including Judaism, Sikhism, Hinduism and Ancient Civilisations.