Welcome to Willow 4's class page.
Welcome to Willow 4
The adults who work in this class are
Miss Teladia, Miss Sharif and Mrs Cromack.
Our Vision Statement
We are Willow 4. We are at Bywell to learn and have fun. We will strive to be sensible, kind and caring role models. We will treat others like we wish to be treated. When people walk in to our classroom, they will see a calm classroom with a team of hardworking children enjoying their learning.
General Information
Our P.E days are Monday and alternate Tuesdays.
Please make sure your child has got the correct PE kit, weather depending PE could be indoor or outdoor. Trainers will be needed for outdoor PE.
Starting from Autumn term 2, we have introduced a new homework policy. This includes a requirement for your child to read three times a week, access TT Rockstars for times table practice and also practising the spellings set for that week. There will be no other paper homework set however, children are encouraged to practice key skills to further develop their knowledge, if they wish.
Children will also be set half term holiday homework with an element of art and design based on topics taught in the curriculum.
We have an open door policy on a Tuesday, so please feel free to come and see us then. If this isn't convenient then please arrange an appointment.
This week's learning - Week beginning 09.03.20
English - This week we will be continuing with the topic of non-chronological reports. We will be thinking about what we learnt when writing a report about Gruffalos and will be applying it to a report about scorpions, as part of our unaided writing assessment.
Maths - This week, we will be continuing with fractions. We will be finding fractions of amounts by using concrete and pictorial methods.
We are also looking forward to our Egyptian day on Thursday where we will be taking part in lots of different activities and finding out a lot more exciting facts about Ancient Egypt.
Spring Term

Science: In science this term we will be looking at the human body, focussing particularly on teeth, eating and digestion.
History/Geography: This term our topic will be Ancient Egypt. We will be looking at where in the world Egypt is, its geographical features and climate, as well as the River Nile, Pharaohs, Mummification and what life was like as an Ancient Egyptian.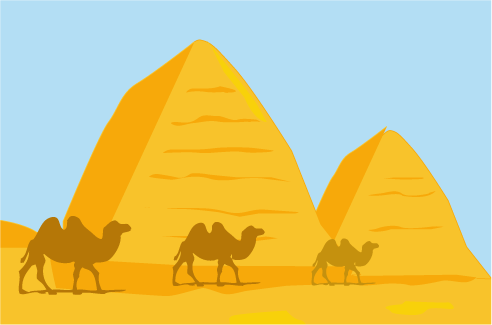 Computing: We will be looking at Online Safety, focussing in particular about being mindful of what we share online and our digital footprint.
RE: This term, our topic is going to be focusing on the different religions in our community. Children will gain an understanding of the different faiths in our community and the contribution we can make. They will focus on Christianity, Islam and Judaism and the different places of worship within each religion.