Year 4 Remote Learning
Welcome to the Year 4 Remote learning page.
The first thing we would like to say is just how proud we are of everyone in Year 4. You are working so hard and are absolute superstars!! Keep it up!
Each week we will post some activities linked to our foundation subjects for you to complete in your own time. Then we will have an opportunity to share them on Friday morning.
Week beginning 25th January
History- The Vikings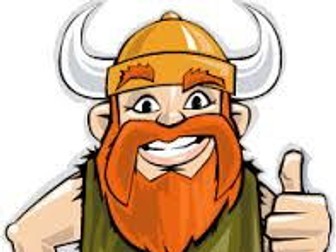 Who were the Vikings and where did they come from?
Follow the links below to find out more about the Vikings.
Horrible History https://www.youtube.com/watch?v=IDzGv2mEazs
https://www.bbc.co.uk/teach/class-clips-video/history-ks2-ks3-vikings-home-life/zbsb92p
Activity 1
You can watch the video link and use BBC Bitesize to make a learning resource or a fact file all about Viking family life.
Learn about everyday life, who did what and how they lived in their Longhouse.
https://www.bbc.co.uk/bitesize/topics/ztyr9j6/articles/ztqbr82
Activity 2
Vikings worshipped many Gods. Use the link below to find out about Viking beliefs and Gods.
Create a thought harvest or a fact file.
You could even choose a God or Goddess and write their story.
https://www.bbc.co.uk/bitesize/clips/zyy9wxs
Freya part 1 https://www.youtube.com/watch?v=aHftDhErtrw
Freya part 2 https://www.youtube.com/watch?v=gQWErvt6tR4
Odin creates the World https://www.youtube.com/watch?v=6CBmFz8w9NM
Physical Education
Daily exercise is incredibly important not just for our bodies, but also our minds. Try and do at least 30 minutes exercise a day, whether it's a short walk with your parents, or running up your stairs 15 times! As in previous lockdowns, Joe Wicks is providing do at home PE workouts which children can join in with as and when they please. The videos can be watched live or viewed at a later time. Please follow the link below to view these videos.
https://www.youtube.com/channel/UCAxW1XT0iEJo0TYlRfn6rYQ
BBC Bitesize are also offering lockdown learning sessions. Here is the schedule for the week beginning the 18th January.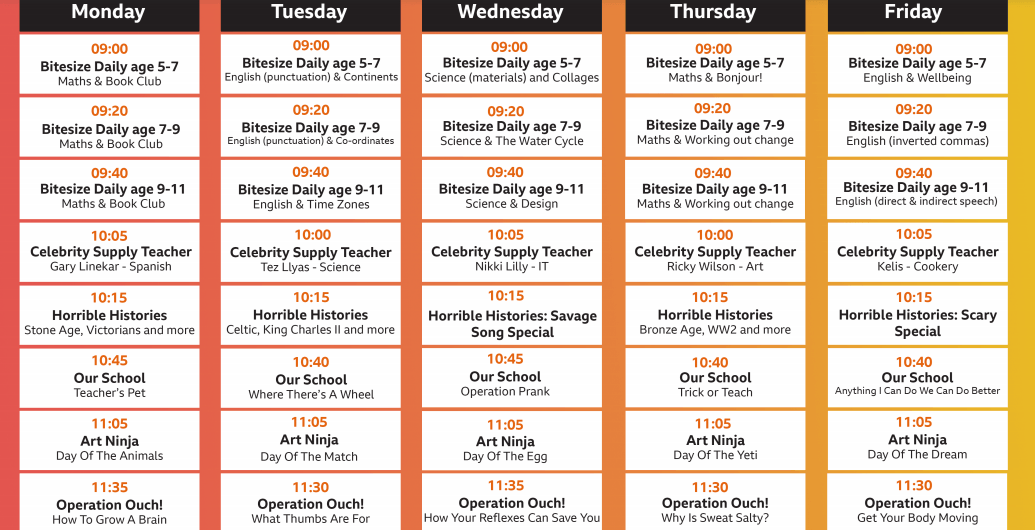 Friday afternoon
Each week on Purple Mash, there will be some reading, spellings and grammar.
Also, there will be TT Rockstars each week. The spellings will be available each day.
The links are to be found below.