Year 5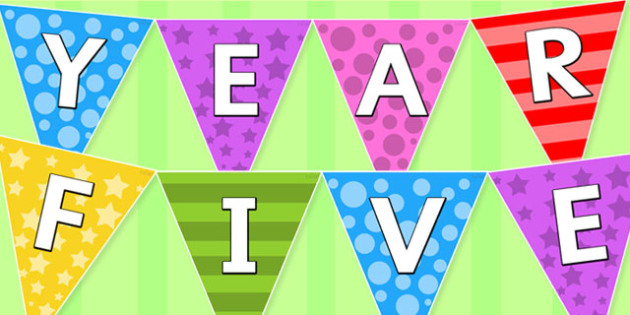 Welcome to Year 5
Welcome to Year 5, thank you for visiting our page. We hope that you are all well and keeping safe.
Week Beginning - 10th May 2021
What will you be learning this week?
English- We will be continuing our topic all about sci-fi writing this week, designing our own planets and creating a fact file!
Maths - This week our focus will continue to be on decimal numbers as well as fractions and percentages.
Spellings - We will be moving on to Unit 11 and 12this week. Remember to learn your spellings ready for your test on Thursday.
Handwriting - We are going to be looking at the formation of letters and practising these in our handwriting books.
Times Tables - We are going to be focussing on the 5, 3 and 4 times table this week. Remember you need to learn them in different orders so that you can rapidly recall them.
PE - We will be doing PE each day. Invasion games this week!
Wellbeing - Every day we will be completing a wellbeing activity. What will your class be doing?
Friday afternoons
Here you will find everything that you need to complete your Friday afternoon home learning. We will be setting learning online for children to complete. Children will have until Sunday to complete the work set on Purple Mash. You will find all the details below.
Friday14th May 2021

Reading - Complete your reading comprehension 2Do. Make sure you read it carefully before you answer the questions.
Spellings - You will be practising your spellings words in the style of a quiz. Try and beat your score from last week!
Grammar - Complete your grammar 2Do.
TTRockstars - Log on to TTRockstars and get practicing! We will be checking each week and updating our class leader boards.
Fancy something extra?
Why not work on your cricket skills! Practice your bowling action that we have been learning and improve your throwing accuracy for when you're out in the field!